1. I don't know about you but this Oatmeal illustration shows exactly how I have been feeling since The World Cup began. I have come so close to complaining about the noise but I have often stopped to consider that this may be how other people feel when I go on and on and on and on about things they would never care about that I die for. Good thing is, it's only for a month, right?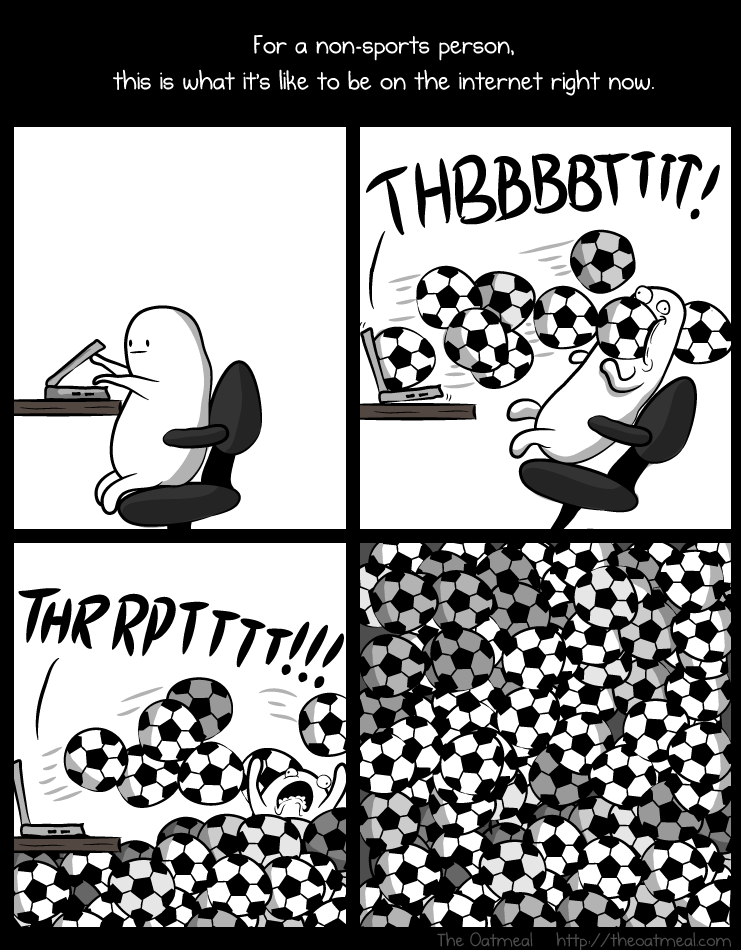 2. So…Jennifer Makumbi won that Commonwealth Prize and gave us one more reason to be happy about being Ugandans. If you have not yet read her award-winning story, Let's Tell This Story Properly, here it is.
3. 14 years ago Sudanese author, Leila Aboulela won the first edition of the Caine Prize. She has since published a short story collection, Colored Light and two novels: Minaret and Lyrics Alley. Read this interview to find out what it was like to be the first winner of this prestigious award.
4. Sext Me poems and stories, a sex anthology by Jalada is out. #ThatIsAll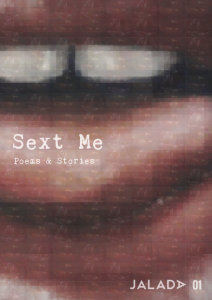 5. The African Authors Google Hangout with JamesMurua.com this Thursday will feature Nii Ayikwei Parkes and Abubaker Adam Ibrahim. They will discuss the Writivism Festival that will be taking place this week, starting Wednesday 18th. This is how you can be a part of it.
6. Today we celebrate the International Day of The African Child. I did not read a lot of African Literature when I was growing up until I discovered the Pacesetters novels!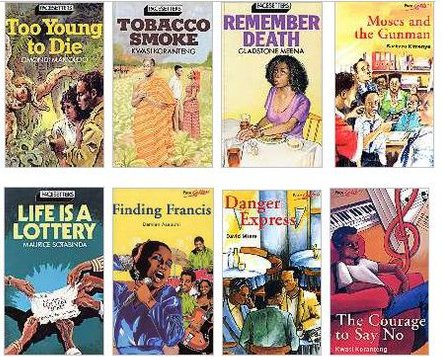 What books did you read growing up?
7. Our very first giveway! The Writivism team is generously giving us 10 copies of Fire In The Night And Other Stories, the 2014 Writivism Anthology. The book will be launched on June 20 at 9pm at The National Theatre where the Writivism Festival will be taking place. There are two ways you can win a book: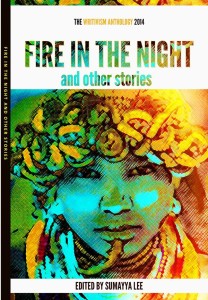 a) read the shortlisted stories here and vote for your favourite by leaving a comment on your favourite story to stand a chance of winning.
b) Take a selfie at any of the Writivism events and post it on the Sooo Many Stories Facebook Page or tag us on twitter @nyanaKakoma with the hashtag #Writivism2014.
Good luck and have a great week!
AboulelaBlogGoogle hangoutJaladaJennifer MakumbiPacesettersWorld CupWritivism