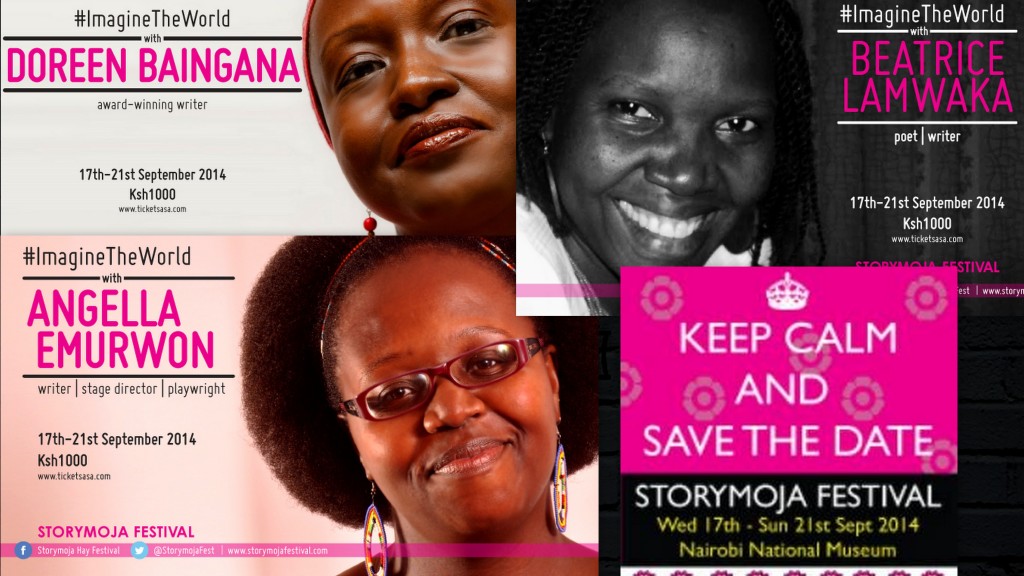 There are six Ugandan writers that are doing big things at this year's Storymoja Festival in Nairobi. That's right. Six of them. Here is what you need to know about them.
1. Angella Emurwon
Angella is a writer, stage director and award winning playwright. I first heard of Angella (the writer) when her play, The Cow Needs A Wife  won third prize in the 2010 BBC African Performance Playwrighting competition. I interviewedd her after her win back then. She adopted the play for stage and directed it.  She went on to win the BBC World Service's International Radio Playwriting Competition in 2012 with her play Sunflowers Behind a Dirty Fence. Angella is such an inspiring person and someone that often reminds me that as writers, we did not dream the wrong dream.
She is the one budding Ugandan writers want to be when we grow up. She is the author of Tropical Fish which won an AWP (Association of Writers & Writing Programs) Prize for Short Fiction (US), and the Commonwealth Prize for First Book, Africa Region in 2006. Stories in it were nominated twice for the Caine Prize for African Writing.
At the Festival, Doreen will have a masterclass on Fiction For Beginners on Wednesday 17th September at Nairobi National Museum.
3. Beatrice Lamwaka
Beatrice's story, Butterfly Dreams was shortlisted for 2011 Caine Prize for African Writing and finalist for the PEN/Studzinski Literary Award 2009. Her short stories have appeared in Caine Prize anthologies, To See the Mountain and other stories, and African Violet and Other Stories as well as in other anthologies including: Butterfly Dreams and Other Stories from Uganda, New Writing from Africa 2009, Words from A Granary, World of Our Own, Farming Ashes, Summoning the Rains, Queer Africa: New and Collected Fiction, PMS [poemmemoirstory] journal, among others.
She will have a masterclass on Healing Through Writing on Wednesday 17th September at the Nairobi National Museum.
4. Dilman Dila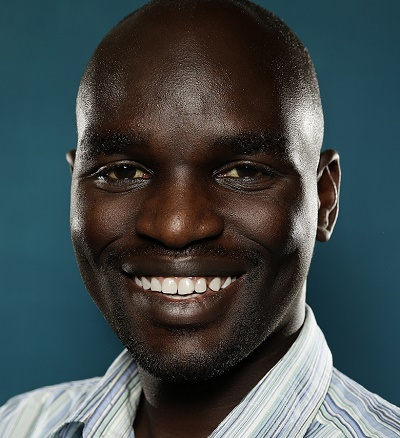 Dilman has this year been longlisted for Shortstory Day Africa's prize. Fingers crossed for him.
Dilman is a writer and filmmaker. He is the author of two short books, The Terminal Move and Cranes Crest at Sunset, and his short stories have appeared in several magazines and anthologies. His films have won critical acclaim, including a nomination for Best First Feature at the Africa Movie Academy Awards.
Recently,  he launched Lawino Magazine, an electronic magazine started by writers to promote writing from Africa.   Download your copy here.
5. Beverley Nambozo Nsenziyunva
She of the Babishai Niwe Poetry Award fame. Since 2009, Beverley has been coordinating the annual BN Poetry Award that has since 2014, extended to include all African poets. She was shortlisted for the Poetry Foundation Ghana 2013 prize and longlisted for the 2013 Short Story Day Africa prize. She is currently working on her first novel, Elgona.
6. Rashida Namulondo is the winner of the 2013 BN Poetry Award. She is a performing poet and a story teller and thus the narrative in her writings expresses thoughts, emotions, moods of people and situations.
7. Of course there will be other writers, poets, performers at the Festival. My Jalada friends Clifton Gachagua and Okwiri Oduor will be there. Nobel Laureate Wole Soyinka, Boniface Mwangi, Teju Cole and Duduzile Mabaso among others will all be there.
Have a look at the programmme for more details.
I hope this helps to salvage a Monday morning that started with a taxi strike in Kampala. Have a great week inspite of all that!
7/7 is Sooo Many Stories' way of helping you beat the Monday blues. 7 things that are making me happy in the literary world that will make you happy too!