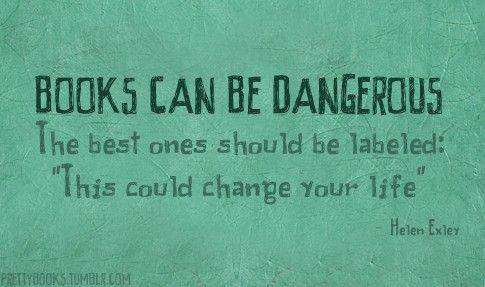 For a couple of weeks now, people on Facebook have been listing the 10 books that have impacted their lives and tagging their friends to do the same. This is one Facebook challenge that I am loving. If the lists of books are anything to go by, perhaps we should stop saying that there is a poor reading culture. People may not be reading what you are reading (and so when you ask they say they do not know who Chimamanda is *shock! horror*) but that does not mean they are not reading.
I have had time to think about my list and here goes:
1. Always and always, Jane Eyre by Charlotte Bronte. I first read this book as part of my s.6 curriculum but it is the only book that I had to read for exams that has stayed with me the longest. This book made me incredibly sad throughout and the ending made me cry so hard! And yet, it is such a beautiful story of hope and one of my favourite love stories.  At our wedding we had bookmarks with quotes from our favourite books and movies. People who know my Jane Eyre love were not surprised to find "Reader, I married him" on those bookmarks.
2. Zenzele. A Letter For My Daughter by J. Nozipo Mararaire. This book is written as a letter from a mother to her daughter going off to study in the U.S. The advice she writes ranges from identity, to their country's fight for independence to love to life! This made so much sense to me. I can paraphrase chunks and chunks of passages from this book because it changed my life.
3. Tar Baby by Toni Morisson.
4. Song of Solomon by Toni Morrison.
If there is a writer I have recently fallen head over heels in love with it is Toni Morrison! I love how poetic her sentences are. I love how she knows how to deliver what, when. She knows when to use songs to deliver meaning, when to be bold and unapologetic and when to be delicate. I read her sentences over and over again just so I can sigh contentedly! I hope I get to own all the books she has ever written.
5. Memoirs of a Geisha by Arthur Golden.
6. The God Of Small Things by Arundhati Roy
Both of these books I love for the language and style of writing. There are parts of those stories I don't remember so well but there are several sentences I remember very, very vividly!
7. Not a book but my favourite poem: A Letter From A Contract Worker by Antonio Jacinto. I remember the first time I read this poem. I was in senior three in a dark, lifeless classrooom that we referred to as Dungeon. I was thoroughly heartbroken by how that poem ends.
8. My most recent love, Kintu by Jennnifer Makumbi Kintu.
I will admit that there are emotional reasons for my love for this book. I grew up near the Kasubi Tombs. If you stood there and shouted my name I would hear you from my home. My primary school was right opposite. If you stand at the tombs, you will see a hill called Lubya. While growing up, there was a house on top of that hill, sorrounded by tall, tall trees and we were told that the house was haunted and there were ghosts on that hill. I never went there. Imagine the pleasure I got just seeing "Lubya Hill" in a nicely written book that was not a text book?! It is the same way I felt when I saw Nateete, Wakaliga, Kitunzi, Bulange, Bukesa, Bwaise etc. Places I know. Names I know. I was not reading about people somewhere in Virginia but in Bwaise! That alone gave me so much pleasure!
Emotions aside, I have so much respect for Jennifer Makumbi for being able to tell a story from 1750 to 2004 without missing a beat, without losing me!
9. The short stories I have read by Junot Diaz. I do not yet own a book by Diaz but I have read the stories that I could get online: Miss Lora, The Pura Principle and I have listened to Edwidge Danticat read his How to date a brown girl (a black girl, a White girl or halfie). I love how unapologetic he is of his language and of his roots. I copied and pasted these stories into Word,saved them and go back every so often and re-read them.
10. There is a Sidney Sheldon I once read but whose title I don't remember. All I remember was that throughout the book I was certain the assasssin was a dashing, slim man who wore Italian suits as he took down his "assignments". Towards the end of the book it turned out to be a fat woman called Angel!! I re-read the book to see how on earth I had missed that and created my own dapper character in my head! One of my sweetest, surprising endings ever!
I hope my list will have more Ugandan/African writers in future!
Are you reading? Which books have impacted your life? Play along, will you?
7/7 is Sooo Many Stories' way of helping you beat the Monday blues. 7 things that are making me happy in the literary world that will make you happy too!