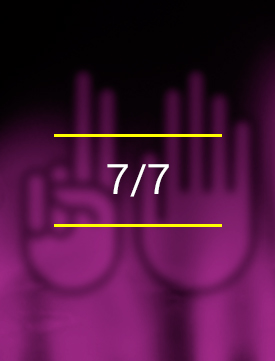 1. Mildred Barya, a Ugandan writer and poet launched a site, Emigane, which will feature trickster stories from across cultures and languages.
She says, "My favorite stories are in the trickster tradition. We didn't have the coyote or Ananse, but we had the hare, sometimes called Kalulu, sometimes just Mr. Hare.In the stories he is celebrated for outwitting everyone. Sometimes he falls short but is quick to get himself out of the trap. Always a he. Crafty, cunning, cheating. Perhaps that says something about my community; what males were more likely to do compared to females since there is a belief that animals symbolize humans. This site for a start aims to share trickster stories across cultures and languages."
This is such a great way to preserve our stories that were mostly told orally and to relive some of the stories that brought us so much pleasure as children. Do have a look at it and find out how you can be a part of it.
2. WORDRITE, an e- journal from Femrite is calling for articles, short stories, flash fiction, plays, poetry and book reviews for publication.  Up to three poems, a short play and one short story (2,000 words max) per author will be accepted.  Please e-mail submissions and inquiries to reginaasinde@yahoo.co.uk and julietk321@gmail.com
Deadline for submissions is Monday 17th November 2014.
3. If you are in Kampala this evening, pass by the Femrite Readers/Writers Club and meet Waalabyeki Magoba is a Ugandan novelist, playwright, folklorist and journalist who writes in Luganda. The Club starts at 5:30pm and they meet at the Femrite Offices on Kira Road.
4. Read Dilman Dila's interview with the Uganda's Daily Monitor: Another Ugandan Ventures Into Fiction and another review of Kintu by Jennifer Nansubuga Makumbi here: Kintu: Telling The Storty Properly.
5. To celebrate 4,000 followers across their social media platforms, Africa in Words is giving away a copy of Kintu by Jennifer Nansubuga Makumbi. All you have to do is tell them what you like about Africa in Words via twitter, Facebook or by commenting on their post. The favourite response will win a copy of Kintu.
6. Read Mehul Gohil's Madagascan Villa here: http://jalada.org/2014/10/22/madagascan-vanilla-by-mehul-gohil-2/.
The story is part of Jalada's Sext Me anthology.
7. Saraba Magazine released a poetry chapbook by Umar Sidi, The Poet of Sand. In this collection of 34 pages, Sidi's poems are bold, defiant, enchanting and metaphysical. Umar Sidi is a helicopter pilot with the Nigerian Navy. His debut collection of poems Striking the Strings is coming out with Origami (Parresia) soon. He lives in Lagos.
The chapbook is free and downloadable here: www.sarabamag.com/the-poet-of-sand-chapbook-by-umar-sidi
Have a great week!
7/7 is Sooo Many Stories' way of helping you beat the Monday blues. 7 things that are making me happy in the literary world that will make you happy too!