1. Gorreti Kyomuhendo, The Director of African Writers Trust is leading Kampla's application to join the Unesco Creative Cities Network as a City of Literature.  The UNESCO Creative Cities Network was created to connect cities which want to share ideas, experiences and best practices for cultural, social and economic development. There are currently 41 member cities from around the world. If successful, Kampala will join Edinburgh, Melbourne, Iowa, Dublin, Reykjavik, Norwich and Krakow and will be the first African city to be a City of Literature.
To be approved as a City of Literature, cities need to meet these conditions:
Quality, quantity and diversity of publishing in the city
Quality and quantity of educational programmes focusing on domestic or foreign literature at primary, secondary and tertiary levels
Literature, drama and/or poetry playing an important role in the city
Hosting literary events and festivals which promote domestic and foreign literature;
Existence of libraries, bookstores and public or private cultural centres which preserve, promote and disseminate domestic and foreign literature
Involvement by the publishing sector in translating literary works from diverse national languages and foreign literature
Active involvement of traditional and new media in promoting literature and strengthening the market for literary products.
Important infrastructure related to cinema, e.g. film studios, film landscapes/environments, etc.;
Continuous or proven links to the production, distribution and commercialization of films;
Experience in hosting film festivals, screenings and other film-related events;
Collaborative initiatives at a local, regional and international level;
Film heritage in the form of archives, museums, private collections and/or film institutes;
Filmmaking schools and training centres;
Effort in disseminating films produced and/or directed locally or nationally;
Initiatives to encourage knowledge-sharing on foreign film
What would it mean for Kampala to be designated a City of Literature?
Goretti Kyomuhendo says: The benefits are far-reaching and apart from the opportunities to network and showcase Kampala's literary heritage internationally; the Cities of Literature work together to build strong global partnerships: encouraging literary exchanges, creating cross cultural initiatives, and developing local, national and international literary links.
Read all about it here.
2. Granta, one of the world's most prestigious literary magazines, is accepting unsolicited submissions. Read all about it here and find out how to submit here.
Read this very informative article on how to submit your writing to literary magazines.
This article is designed to be a complete and thorough guide for anyone who is interested in having their short story or poem published in a literary magazine, but doesn't know where to start. You'll probably find it most useful if you've never sent out your work before, or if you're just beginning to try and get published. This guide is also quite specific to literary magazines. If you're looking to publish an article, interview, review or feature then the process is quite different. If however it's a short story, poem or other piece of creative writing that you want to publish, read on!
3. Have you lived in Kampala? Or do you have certain images and expectations of Kampala even though you have not lived in Kampala before? Babishai Niwe Poetry Award is calling for submissions of poems about Kampala.Poems in any language from all parts of the world are welcome till 10th February 2015 at 11:59pm Uganda time. More details of the call are here: Kampala Poetry Anthology. Call for Submission.
4. If you have not read The Adventures of Chandler and Frasier by Ernest Bazanye? Download it here for lots of happy: The Adventures of Chandler and Frasier.
6. If you didn't know already, the second issue of Lawino Magazine is out with some really amazing stories.
"It has just occurred to me that, in all the time I've used taxis, and I've used taxis for a very long time, I've never sat in one in which a passenger has farted."opens Davina P Kawuma's Babysitting Sweetheart.
Here, download Lawino Magazine.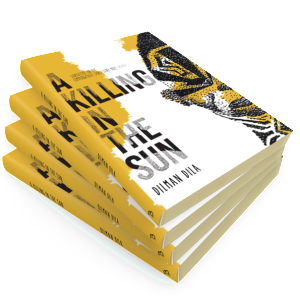 Terms:
1. The winner receives an autographed copy of the book.
2.  The winner will be chosen by a random selection widget.
3. Giveaway is open to Ugandan residents only.
4. Giveaway closes on Friday November 25 at Midnight Uganda time.
Good luck and tell your friends about it.