Dear reader,
I took some time off to look after myself, to challenge my mind and to see how the vision of Sooo Many Stories can be grown and I can't wait to gradually share what Sooo Many Stories is growing into. Thank you for the support you have given Sooo Many Stories and the love and interest you have shown Ugandan writers. Thank you for reading, for sharing and for your wonderful feedback! You make this so easy to come back to!
Let's kick off this week with 7 things that are making me happy in the literary world that will make you happy too!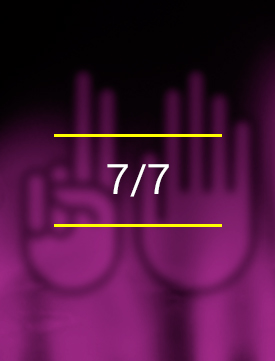 On writing opportunities and competitions:
1. Commonwealth Writers is looking for correspondents with particular interest in arts and culture in the different regions. They welcome thoughtful and less-heard socio-political stories, investigative or reflective essays, extended profiles, memoir and cartoons.
If you are interested, find details here. Deadline is Monday July 27.
2. Short story Day Africa is still accepting stories on the theme of Water. The first prize is R10,000, second prize is R2,000 and third prize is R1,000. Prize winners will also win an online creative writing course from All About Writing. This year's judges are Kwani?'s Managing Editor, Billy Kahora, Award-winning South African and Africa39 author, Mary Watson and Caine Prize shortlisted writer and author of The Whispering Trees, Abubakar Adam Ibrahim.
For terms and conditions of entry and the standard manuscript format, check for details here: The 2015 Short story Day Africa Prize. Deadline is July 31, 2015.
3. You still have up to October 31, 2015 to send fiction or non-fiction proposals for the Miles Morland Writing Scholarships. The Scholarships are open to anyone writing in the English language who was born in Africa or both of whose parents were born in Africa. Scholars writing fiction receive a grant of £18,000, paid over the course of twelve months and scholars writing non-fiction receive a grant of £27,000, paid over the course of eighteen months.
Here are the details: Miles Morland Writing Scholarships.
4. Ugandan writer Jackee Batanda is teaching a novel writing masterclass on Saturday 18 and Sunday 19 July 2015. If you are interested or know anyone interested in writing, here are the details: July Writing Masterclass.
On The 2015 Caine Prize:
5. Last week, Zambia's Namwali Serpell was announced the winner of the 2015 Caine Prize. Here are two links about the prize and winner that might interest you:
Caine Prize Winner: Literature Is Not A Competitive Sport
#NowReading
6. Melissa Kiguwa on her evolution as a writer:
Today, I would say I am much more interested in nuance, in the slow tide of emotions breaking open and closing again. My writing is still interested in those young angry poems and it is still unabashedly dedicated to celebrating Blackness in all of its global manifestations, but it is also interested in solitude, melancholia, and unrelenting passion…

…I am constantly asking myself (and therefore my poems are also constantly asking): Who am I in the singular and perhaps even multiple modalities of my subjective self and how is that related to the larger psycho-social economic contexts around me?
Sooo Many Stories on This is Africa:
7. I had a chat with Bwesigye Bwa Mwesigire for The Made In Africa series on why Sooo Many Stories is here. Here is the interview:  Made in Africa III: Nyana Kakoma and sooo many Ugandan stories
Bwesigye's other interviews on African digital literary publishing are with Saraba's Dami Ajayi and Afridiaspora's Nana-Ama Kyerematen.
Enjoy your week and thank you, thank you, thank you for reading and writing!
7/7 is Sooo Many Stories' way of helping you beat the Monday blues. 7 things that are making me happy in the literary world that will make you happy too!