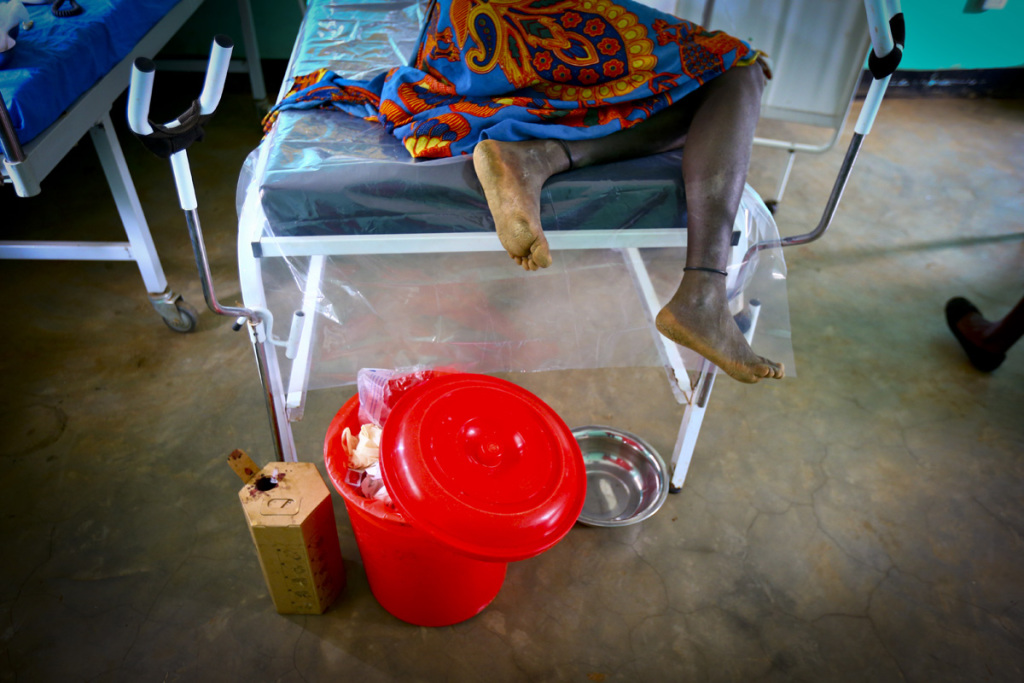 Grey walls, white mists, clinical coats
Mulago bleeds.
She breathes her last.
For the eyes that see no more- the morning is black
The ears that hear no more- the screams are piercing
Shivers, sweats, fears
Death knocks at a mother's door.
But is it her death, alone? No.
How about the foetus that never knew nine months of life?
The one that suffered the miscarriage.
How about the baby who never cried her first cry
And the mother cried instead as she suffered a still birth?
How about the young woman who gave a new life but lost her own?
How about the boy who buried his mother
Because the oxygen-tank was a luxury the hospital couldn't bear?
She grits her teeth
Her head pounds with the ugly rhythms of guilt
She feels responsible; didn't she swear the Hippocratic Oath?
Her coat is no longer white; it drips with the blood of her dying and moaning patients
It drips down her brow like beads of sweat
Their agonising screams jolt her up every night.
'Mulago! Mulago!' The voices scream,
With pain, with fury, with rage.
'We came to your gates but you gave us no rest!
We were sick but you gave us no medicine,
We were bleeding but you left us sore.
They want her to explain,
They saw her in there in her white coat,
They toss and turn in their graves,
They seek answers.
She quivers, her heart thuds and she stutters:
'I was but only a doctor
I did all I could to save you
I knew your sickness, but I couldn't help.
See, there were no drugs on my shelves
I desired to heal your wounds but the hospital stock
Was always empty.
They scream back at her:
'But did we not do our part?
Did we not pay our taxes on time?
Did we not vote right?
Did we not wear the leaders' faces on our shirts?
Aren't your corridors crawling
With cold corpses of our mothers and our babies?
Did we not give to Caesar what belonged to Caesar?
She retorts:
'But I am not my own boss,
Those medicines and bandages,
I only use, I do not buy
Those doctors and nurses,
I only house, I do not pay.'
Go then beyond these grey walls
And seek your answers not from me but from them.
From them whose duty it was to buy medicine for your leukemia but didn't,
Them, who ignored your HIV and your diabetes for their 4-by-4s,
Them, who trampled upon your wounds and your pain for new presidential jets,
Them, who let your sons and mothers perish to fatten their stomachs
Those are the ones who led you to your graves
Not me.
Seek your answers from them
Not me.'
And now the ghosts are coming
The ghosts are on their way
The ghosts are coming
They are coming for you.
Anisha Nakimuli  kicks off our new series #SoooManyLanterns with her poem The Ghosts are Coming. Nakimuli wrote this poem last year aged 12 at the time. She had just joined Nabisunsa Girls School as a student in Senior One and discovered her passion for poetry. She joined the Rhymers Poetry Club in her school and began to share some of her amazing work. This poem has been performed on various platforms in Uganda.
Read more about The Lantern Meet's schools outreach programme here: #SoooManyLanterns: A Lantern Meet of Poets and Sooo Many Stories collaboration
The Rhymers Poetry Club and St Mary's College Kisubi are presenting a poetry show- A Verse in Vac- this evening. Do pass by and see what more these young poets have in them.