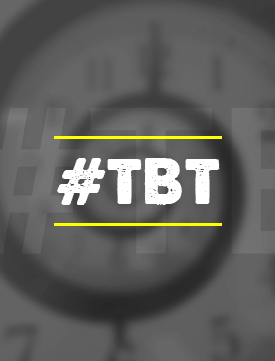 When you have a blog, it is so easy, sometimes, to get carried away with page views, Google analytics, Twitter analytics, impressions and the like. All those are important of course, but can sometimes take away the joy of something you really loved when you started. What do I do to remind myself why I started?
I read! And this is what I have been catching up on…
I have been reading short stories by David Tumusiime for a while now. He's one of those people I am always happy to read. His stories Ray Kali and Seance on A Wet Afternoon have been published on this blog. In the recent past, he's had two short stories published in The East African. Read them here:
This is not my life but Bernard doesn't know
That Friday evening surprise was a dinner at Piato's on Lumumba Avenue. He was already two Club beers happy in his wait, on first name basis with the chef. I did what I always do when we go out. I took his wallet away from him before I ordered our meals.
He had tried to live without her. But he could not get through a day. He needed her. In the middle of a business meeting with a nervous client who was not sure he could secure the land title fast enough, all he had to do was get her on the phone. She had a friend in the land office who ensured there were no delays. She would calm his client and the deal would be clinched.
"I should be billing you for this," she would say and they would laugh.
I've also been catching up on Kut, an online publication by Oduor Jagero. He describes Kut as "a collision of ideas that would mirror the state of our times…powerful short stories and poetry written by men and women sold to words that powerfully disrupt."
Here are the links to some really powerful poems and stories by Ugandan writers in the first Kut edition:
Updating My CV by Beverley Nambozo Nsengiyunva
I lay with my legs astride, just

As he instructed.

He had a perfect shot.

I had been practicing my smile for weeks…
The Nudity Assembly by Harriet Anena
But tonight I'll follow close by…and
give a name to the music your breasts make when they slap against your chest as you run
I'll keep my ears alert…and
watch your butt rise and fall and tremble as you dance at the assembly…
The Last Card by Jackee Batanda
The game of matatu determined who did the killing.The voices turn into the hooded man. He sits quietly at the table. We form a triangle. The cards form the axis. He smiles. His teeth radiate. The game starts. He shuffles the cards. One. Two. Three. Four times. He distributes the turned-over cards. Seven to me. Seven to him. We grab our cards at the same time. Again for the first time see what we have. A heart. A diamond. A club. A heart. Another diamond. A queen. Mine. His…? He makes the first move. Again. My palms wet my cards as I wait for his move. A club over a club. My turn. His turn. My turn. His turn. Pick 5. Pick 2. His head is bent over. I can't see his face. My hands quiver as I hold the last card. Tightly. The pressure might make it disappear.
On The Other Side of Saturday by Juliane Okot Bitek
Saturdays leave much to be desired:

Breakfast in bed for a tired woman

One day in the year, two, three — a bouquet of flowers

Weloveyouweloveyouweloveyouwedo
On A Ugandan Menu by Nansubuga Makumbi
His meal was raw. Five fingers of matooke – brownishly white, sappy. Four cassava chips – white and wet, longish. Two pieces of sweet potatoes – wide and white. Purple yam – one piece. Rings and rings of onion. Slices of tomato. And French beans – long and slender, whole. Juice was passion fruit…
Enjoy!